7 tags
'I am not the same' - women's experiences with...
Portrait of Jo Spence. By Jo Spence & Rosy Martin. Photograph. Cirka 1984. I'm part of a transdisciplinary research project looking into women's experiences of breast loss and reconstruction. We are also testing out expressive writing as a therapeutic tool for breast cancer patients. Currently, we're interviewing patients at MD Anderson Cancer Center in Houston, Texas. In...
4 tags
8 tags
Need a break from spectacular breasts?
I do too. Spectacular Breasts have not perished - they're just taking a well-deserved rest! I've been spending my freelance time writing research applications for the past weeks and haven't had much time for the blog. More later! Good news is, I'm currently guest blogging for Tou Camp 2012 - an eclectic multi-media, cross-cultural, intellectually hybrid festival based at Tou...
9 tags
7 tags
Writing through breast cancer
I am currently working with two other researchers to put together a project on women´s experiences of breast cancer and the function of writing in a difficult and/or traumatic life situation. Being a relative newcomer to tumblr and the blogosphere in general, I am astonished to discover how many women turn to blogging as a means to express themselves through the breast cancer experience (or to...
14 tags
Adrienne Rich - In Memoriam
I am sad to read the news, that Adrienne Rich is dead at 82. What a remarkable voice! As a woman, mother, poet, thinker: what intense wisdom, critical ability and imagination reside in her corpus and aura. See the image of this beautiful woman above, and read her work to feel her breath alive again. To me, her work on articulating the institution and experience of mothering, although published...
3 tags
Nipples at the Met - art blog project →
Loving this nipple project, mapping artifacts at the Metropolitan Museum of Art, New York. The man behind the work is James Cabot Ewart - and you can check out his tumblr page/nipple display here. The photos have the effect of de-sexualising the nipple through repetition and framing (circle in a square). Instead the work shifts attention to texture and colour. Ewart explains the project to the...
4 tags
9 tags
The politics of the Pink Ribbon - or why pink...
Pink Ribbon star doll - a figure designed to encourage girls to support the fight against breast cancer. October 6th, 1997 American citizen Paul Davidson registered pinkribbon.com and launched a website directed to and available for all people in the world engaged with breast cancer, The website was dedicated to raising awareness and funding for breast cancer. In 2008, the initiative was...
5 tags
5 tags
Twitter storm over breastfeeding →
When is a breast (or two) deemed indecent? Why should women be urged to cover up when breastfeeding? Why should mothers feel shame for exposing a breast during suckling? Natashja Blomberg, from Sweden, has caused a bit of a stir, following the publishing of her "personal" breastfeeding images via an official national Twitter account. In a way, I´m more interested in the stirring...
5 tags
Breastfeeding decreases chance of breast cancer... →
"A study has found that women carrying the BRCA1 gene were 32 per cent less likely to develop breast cancer if they breastfed for at least a year compared with women with the gene who did not." The findings are particularly interesting because this group of women are often adviced to have their breasts (and ovaries) removed prophylactically, at an age when they are still fertile. I´m...
7 tags
13 tags
Missing breasts - mourning loss
Photo: Frida Marie Grande / Dagbladet This is a dense post but I hope it is long for the right reasons. I want to add som critical reflections on recent events that have highlighted issues concerning breast cancer, loss of breasts and the increased focus on reconstruction. Yesterday, women affected by breast cancer, demonstrated in front of the Parliament in Oslo, Norway (photo above). Their...
4 tags
7 tags
The SCAR project - Breast cancer is not a pink... →
Striking website accompanying a breast cancer awareness and book project, involving portrait photography of young women, whose lives and bodies have been marked by the disease. The photographer, David Jay, explains how women responded to the project: "For these young women, having their portrait taken seems to represent their personal victory over this terrifying disease. It helps them reclaim...
2 tags
5 tags
5 tags
Breastfeeding´s impact on emotional development... →
This Daily Mail article refers to a really interesting study from Finland (University of Turku), indicating that breastfeeding contributes to emotional regulation from infancy to adulthood: "Results showed those who were bottle fed displayed higher levels of hostility, especially cynicism and paranoia, in adulthood than their 4 to 6-month-breastfed peers. Cynicism and paranoia levels...
6 tags
Protest against Facebook for censoring... →
Facebook has a problem with photos of breasts. Breasts that have been removed because of cancer. Breasts that nourish infants. It is ridiculous to conflate these breasts (the lived breasts that really mean something to women) with the pervasive breasts of pornography. But women are fighting back, insisting there is nothing obscene about a mastectomy scar or a suckling baby. There is a real sense...
1 tag
Celebrate World Breastfeeding Week →
"20 years ago, the World Alliance for Breastfeeding Action (WABA) launched its first World Breastfeeding Week (WBW) campaign with the theme: "Baby-Friendly Hospital Initiative". So much has happened in these 20 years, it is time to celebrate but also to look back, understand what has happened and why. Then plan what more can be done to support all women to be able to optimally...
5 tags
5 tags
10 tags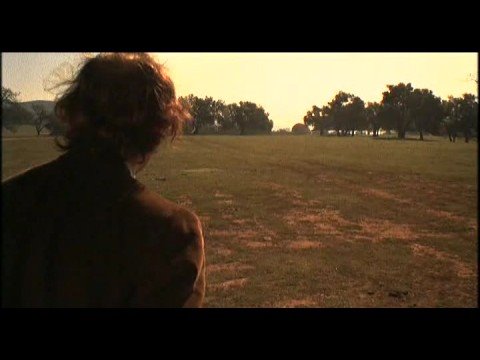 6 tags
Breast euphemism
Achetez des pommes! Circa 1890. Abbondanzas, angel cakes, apples, areola borealis, B-52s, babaloos, bags, balboas, balcony, balloons, bazongas, bazooms, bazookas, bazooms, bazoongies, bazoombas, baubles, beacons, bebops, Berthas, Betty Boops, big brown eyes, big boppers, billibongs, blubbers, bobbers, boobahs, boobers, boobies, boobs, boopers, bosoms, boulders, bouncers, brace and bits,...
10 tags
The breast versus breasts
Speaking of breasts, one often comes across the singular form, the breast. At first glance, this may seem somewhat strange or even paradoxical, in that we tend to associate this part of the anatomy with a pair. There are of course women who have one breast, usually because they have lost the other one in the pair to breast cancer. And mythologically there is the story of the fierce female warrior...
5 tags
Breast wall - a practice of segregation
I´m looking for more information about a particularly cynical breastfeeding practice in industrial England - say from around the early to the middle part of the 19th century. I am keen to verify some sources, so help is much appreciated. Apparently some mills (possible one in particular) provided for their female employees to breastfeed their infants - through a wall. I kid you not. There were...
9 tags
Defining the breast(s)
What is a breast? What is the breast? What are breasts? Yes, I am sure a lot of people know what these words mean already but I will be dedicating some attention to defining or describing the finer details of my research topic. I reckon it´s always a good starting point to find out about the history and use of a particular concept, otherwise known as etymology. I am aware that this may not be a...
12 tags
So what´s the big deal about breasts?
It comes down to several factors, most of which tend to overlap each other. It means that "the breast" is both an overdetermined organ and a social construct. On the one hand, breasts are part of the human anatomy, usually associated with women´s bodies (though not exclusive to women - more on this later). On the other hand, they are also simultaneously a culturally (linguistically)...
6 tags
"Love and hunger […] meet at a woman's breast."
– Sigmund Freud, The Interpretation of Dreams, SE vol. 4: p. 204.  
13 tags
Launching Spectacular Breasts - an interactive...
Spectacular Breasts: Mapping Cultural Fascinations is an interactive project. I am writing a book based on some of my doctoral research, which maps the prominence of the breast/breasts in (mostly) western culture. In order to make the process more stimulating for me (writing is a lonesome enterprise), I've opted for opening it up and welcoming you in. The rationale behind my decision to...
4 tags